Invisalign

clear braces in Wimbledon
The original brace has transformed over 14 million smiles, we recommend this for moderate to complex cases.
What is
Invisalign

used for?
Crowded and crooked teeth
Wide spacing between teeth
Crossbites – where one or more of your upper teeth bite on the inside of your lower teeth
Under bites – where your lower teeth sit in front of your upper teeth
Deep bites – where your upper teeth overlap your bottom teeth (some overlap is desirable)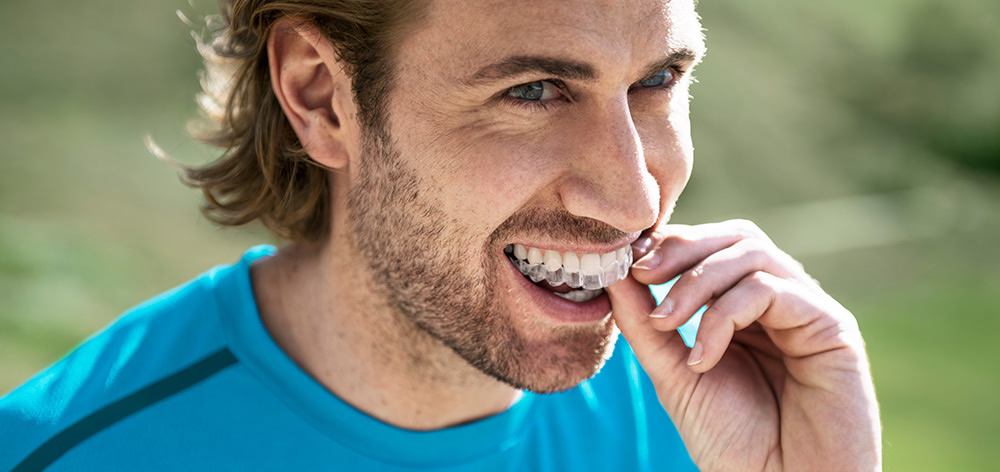 The benefits of
Invisalign

braces
Invisalign

has been tried and tested: straightening over 14 million smiles in the last 15 years
Its very discreet, thanks to virtually-undetectable clear aligners
ClinCheck® software lets you see how your smile should look at the end of your treatment
It's removable, so you can brush and floss your teeth with ease
Its custom-made aligners have been designed with your comfort in mind
Appointments are quick and convenient with no arduous wire changes or bracket repositioning
Invisalign

brace FAQs
While Invisalign aligners aren't invisible they're very inconspicuous. In most cases you'll be able to have conversations with friends and family without them even realising that you're wearing your aligners.

You may have a slight lisp at first, but you'll quickly get used to your aligners and should be talking clearly and confidently within a few days.

Invisalign aligners have been designed with your comfort in mind using 'transparent polycrystalline alumina' – a clear, smooth material that incidentally was designed by NASA. Invisalign also has the benefit of having no metal wires or brackets, which can sometimes cause discomfort at the beginning of treatment.

You need to wear your aligners for around 20 to 22 hours a day, but you can take them out for eating, drinking, brushing and contact sports.

Invisalign attachments are small tooth-coloured buttons. In some cases we attach them to your teeth to help us move them in a particular direction.

Invisalign treatment at The Wimbledon Dentist starts from £3,995, don't forget to keep an eye out for special offers.

No brace is suitable for everyone, but you'll be pleased to hear that Invisalign can be used to straighten the majority of mild to moderate cases. You can find out if Invisalign is right for you during a free no-obligation consultation.

If you misplace one of your aligners, get in touch with us as soon as you can. In the meantime you can wear an aligner from your previous set to stop your teeth moving too far out of line. In some cases we might suggest that you move straight to your next set of aligners.

Invisalign aligners are made out of transparent polycrystalline alumina (TPA), which was originally developed by NASA for missile tracking! Its smooth and transparent properties make this material an excellent choice for 'invisible' braces.

Yes, once you've completed your treatment you'll be given fixed and/or removable retainers. These will make sure your teeth stay in their new position.

If you'd like more information on Invisalign we'd be delighted to see you for a free no-obligation consultation. We'll go through all your questions and together find out if Invisalign is the right brace for you. We can also explore your other options, so you'll have all the information you need to make an informed decision.
Make an enquiry
Please fill in all fields

Invisalign Lite uses fewer aligners making it ideal for simpler cases