Mr Vinod Patel
Oral Surgeon - GDC No: 112528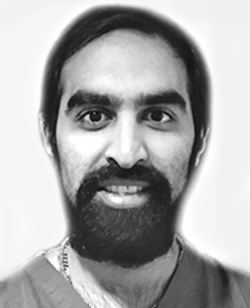 Mr Patel is on the Specialist List for Oral Surgery as recognized by the General Dental Council.
He qualified from University of Liverpool in 2007 and following vocational training undertook rotations in Oral & Maxillofacial Surgery, Head & Neck Surgery, Oral Surgery and Oral Medicine. He then completed an approved specialist training programme in Oral Surgery and successfully gained his CCST and specialist registration on the Oral Surgery list.
Mr Patel provides a full range of oral surgery procedures including wisdom teeth removal, oral soft tissue surgery, cysts and apicectomy. He has a particular special interest in the dental management of cancer patients including those that at risk of jaw necrosis.
Mr Patel has over 30 publications in peer reviewed journals and has presented his work at national and international conferences. He has also served as a representative on a number of national dental committees.