Dr Alexia Papakonstantinou BDS, MPhil, MSc, PGCert
Dentist - GDC No: 177363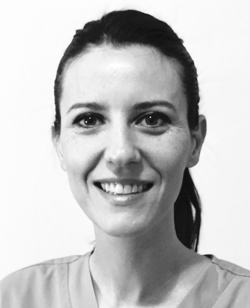 Dr Alexia Papakonstantinou graduated from King's College of London, before completing an MPhil with a focus on dental resins (University of Manchester), a Post-Graduate Certificate in Aesthetic Dentistry (University College of London) and a Masters in Dental Implantology (University of Bristol). Alexia is also trained in providing Invisalign, Botox and Dermal Fillers.
Growing up in a household of two orthodontist parents, Alexia was exposed to countless conversations around dentistry. These early insights inspired her to provide patients with a high standard of dental care and actively pursue professional development, regularly attending lectures in order to stay abreast of innovations and best practice within the field.
Alexia's professional yet warm personality creates the ideal environment to ensure that every patient's entire experience fills them with trust and confidence. She is also extremely attentive taking the time to ensure that each patient is well informed and feels in control of their own dental health.
In her spare time, Alexia practices Tai Chi, enjoying the physicality of a martial art with the internal growth of meditative practice. Music also plays a large role in Alexia's life and with her partner being a musician she feels fortunate to be able to stay closely connected.